Certified Safexpert Professional
Benefit from these special certifications for people who want to perform trainings in the use of Safexpert as professional trainers or consultants.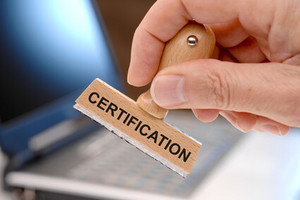 Due to the growing number of Safexpert users, the need for training is constantly increasing. Companies are looking for high-quality support in the most efficient implementation of Safexpert in the company processes and in the continuous updating of the system.
Unfortunately, in practice it often happens that training or services related to Safexpert are not offered in the quality and timeliness expected by our customers. This is neither in our sense nor in the sense of our customers.
On this occasion, since autumn 2014 we have been offering special personal certifications for people who train or work with Safexpert as trainers or consultants.
Certificate for Safexpert trainers
People who offer training, consulting or coaching on Safexpert can be certified by IBF to become a "Certified Safexpert Professional (CSP)". The prerequisite for successful certification requires:
Detailed up-to-date know-how about all functions required for the daily use of Safexpert.
Well-founded knowledge of the administration of Safexpert. This includes in particular the know-how about developing and updating your own lists or libraries.
Didactic skills to teach the content to other people accordingly.